Prospect C&S is an independent Brussels-based consultancy. Since its establishment in 1994, the company provides sustainable development expertise in Europe and internationally.
As a content-based company, Prospect C&S relies on its in-house technical know-how to address challenges in the inter-related fields of environment, climate action, biodiversity and food security.
EU institutions, international organisations and bilateral development agencies form our client base, served by a team of committed international professionals.
Latest News from Prospect C&S
Rural Development in China - Awarded contract — Read more »
Rural Development in Nepal - Awarded contract — Read more »
Niger - Animation d'un atelier de restitution des résultats de l'évaluation des opérations d'aide alimentaire 2016 — Read more »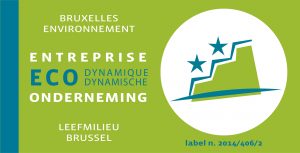 Prospect C&S is formally certified as eco-dynamic by Brussels Environment (IBGE-BIM).